DISCOVER YOUR PERFECT HOME
A Complete Source of Homes For Sale & Real Estate Near You
I believe in trust and integrity above all else. Each transaction is private & personal & touches the very heart of the individual & family home or investment portfolio. Clients have many choices. Personalized service must be the cornerstone. I apply tenacious attention & detail to every transaction which in turn brings a superior level of satisfaction to clients. I offer remote services from the comfort of your own home or office to meet your specific needs. I take pride in referrals from satisfied customers who want their friends & family to receive the same specialized care. The decision to buy or sell a home requires time & much thought. It's not a detail to be rushed through in just 72 hours, rather it requires a realtor who can walk alongside, guiding choices & decisions with respect & compassion, partners through effective collaboration, whether in person or virtually using the latest in social media strategies. What my clients love most about working together with me is my ability to pool together all the pieces of the puzzle to help them find the perfect home or investment property to suit their phases of life, while negotiating the best deal possible. I'm passionate about organization as it relates to enhance residential real estate, seeking additional certification in internationally recognized professional organization designed to aid clients with the physical and emotional roadblocks holding them back from living their best life. A former New Yorker, I'm a mover & a shaker! Having moved 20+ times throughout my life, I offer my clients a compassionate & educated perspective in planning for their move to Arizona. I love to watch & be active in sports, especially golf. I enjoy cooking, hiking through the mountains of Arizona, enjoying God's splendor. I love to crochet for my family & friends & make my own all natural bath & body products. Living life with joy & gratitude has become a way of life, I'm thrilled to share my excitement & enthusiasm for real estate with you!
See what my clients have to say.
"Elizabeth was amazing. She was truly a partner in this crazy time. Elizabeth has a high level of expertise and helped us price our home to the exact price to sell quickly. Additionally, she worked like crazy to help us get our home show ready. We
can't praise Elizabeth enough!"
-Mark Smith
"While we remained in control of decisions, she showed us the various options available to achieve the sale of our home
and the purchase of our new home."
-Alton Backes
"Elizabeth took me out the first day of our home shopping and took note of my reactions to every single thing about each
house we viewed. From there she asked tons of questions and narrowed down our search. In the meantime I continued my online looking and letting her know if I spotted anything I wanted to see, but it was Elizabeth that actually found us the house that fit our very specific needs. Elizabeth is the best realtor we could have had. Our work lives are busy, our family is large, and my elderly mother lives with us. We needed space for everyone and Elizabeth found us a perfect fit."
-Jalynn Smith
"Unfortunately, we did not have Elizabeth as our first realtor. My parents' house was on the market for SIX months before we decided to get a new agent, Elizabeth was fabulous from day one. The FIRST DAY the house SOLD for full list price. No one could have done a better job selling the house, period! Thank you, Elizabeth!"
-Donna Curran
Do You Know what your home is worth?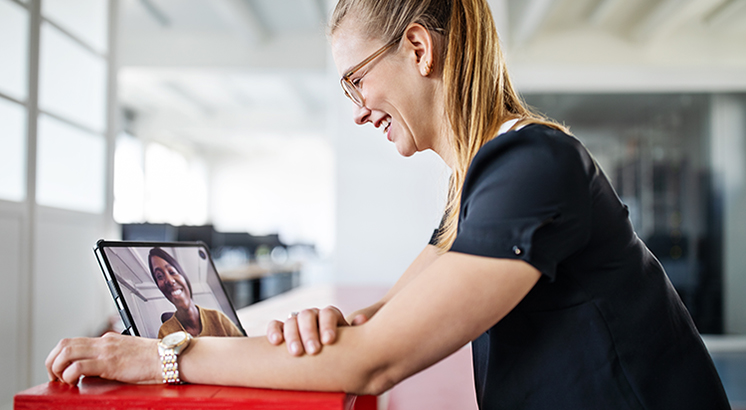 Not All Agents Are Created Equal In today's fast-paced world where answers are just a Google search away, there are some who may question the...
read more